How an Online Bachelor's in Business Strengthened a Career
Ed Ponte '14 made the decision to go for his bachelor's degree later in his career than many of his peers. Although he has 25 years of experience in sales and sales engineering, working for fast-paced, venture-backed companies without a degree left him feeling that he had an exposed flank.
Ponte looked at several online programs before being drawn to SNHU, thanks to his experience in the enrollment process. "It clearly catered to working professionals who need responsive service and the options to fit education in around busy work days and full lives," he said.
It had been about 15 years since Ponte was last in a classroom, and he was anxious about diving into the online learning environment. His academic advisor, Jennifer Walker, became his partner and coach, helping him to navigate this new world.
"Right off the bat, I had a good learning experience. The first class I took was a literature course, which is way outside of my comfort zone. But I had a great instructor, and it opened my world view, much like an art appreciation course I took years before at a brick and mortar institution," Ponte said. This literature course validated his decision to enroll at SNHU and set the tone for the quality he could expect, and his courses kept getting better.
"The finance courses I took filled in the gaps in my knowledge of how business works, and my statistics course was incredibly relevant to our modern, digital world. If you don't know stats, big data solutions are like black magic. I'm on top of it now," said Ponte.
In order to make the most of an online experience, Ponte recommends actively seeking opportunities to put new skills to use, which he did especially with statistics and finance. "When you're a top performer in an online program, hiring managers take notice, because those same attributes will make you a valuable employee," he said. "It's about balancing a schedule, setting priorities, working in ambiguity, and finding both the resources and paths to success. It's the exact same skill set of a top-performing employee."
Ponte said it's important to him to give back to the SNHU community, because an alumni network can be one of the most powerful resources for job seekers and new professionals. "I just went through my first layoff in 32 years. It wasn't about performance, it was about funding. And I very quickly was able to land on my feet with a new position in large part, I believe, because of my degree," Ponte said. "Having a network is equally important, which is where alumni can have a positive impact in today's go market. It's important to give back."
See how an online bachelor's in business administration or business studies can help you back your work experience with academic credentials.
Rebecca LeBoeuf '18 is a writer at Southern New Hampshire University. Connect with her on LinkedIn.
Explore more content like this article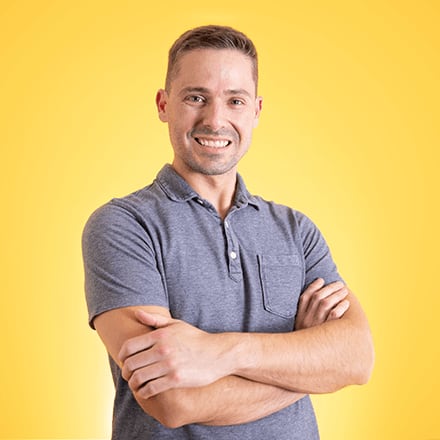 July 19, 2021
Blake Venable always knew he wanted to get his bachelor's degree, not only to achieve a personal goal, but to build on his already successful career. Working toward his degree in accounting, Venable is becoming more confident in himself and doing what he loves.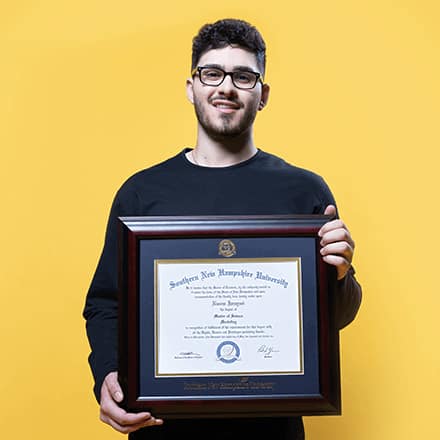 July 19, 2021
When Naeem Jaraysi '20G earned his bachelor's degree, he knew he wasn't done with school. He saw firsthand the importance and longevity of education and was determined to set himself up for a future of possibilities.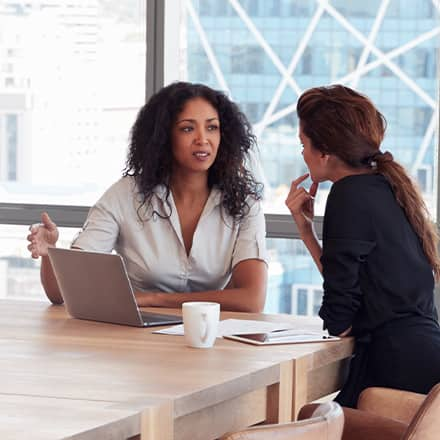 July 16, 2021
Human resources is an integral part of any organization, playing a key role in the strength and vitality of its workforce. While HR roles can vary, the overall goal of the field is the same: to support employee recruitment, retention, engagement and overall productivity.