Jamie Braddock '14: Where My Online MBA Has Taken Me
Jamie Braddock '14 earned her online MBA with SNHU. She shares what led her to an online MBA program and the impact it has had on her career.
Why did you pursue an online MBA?
I decided to pursue an online MBA because I wanted to further my education and career. Living in Boston, it made the most sense for me to manage a work, life and school balance as well. I chose the online MBA program at SNHU because of the reputation. My father had also attended for his MBA so I appreciated the value of the program for career development.
What influence did your MBA coursework have on your day-to-day responsibilities in the workplace?
The MBA coursework was translatable to a workplace environment. The weekly discussion boards were topics of current events and happenings in the business world. There was always something applicable to my role from reading articles on various management styles to creating financial statements.
How has your MBA enriched your career?
I recently was promoted to a client administration role within the investment management branch at my company. My MBA has expanded my capabilities and increased my confidence to further apply my project management skills in this position.
Where can an online MBA with SNHU take you?
Pamme Boutselis is a writer and content director in higher education. Follow her on Twitter @pammeb or connect on LinkedIn.
Explore more content like this article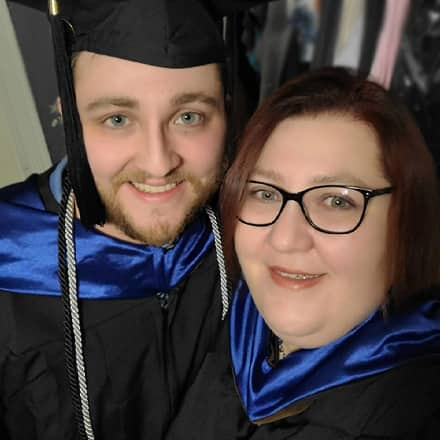 April 09, 2021
Tara and George Conrad – mother and son – began their degrees at the same time. Now they're celebrating their journey and accomplishments as graduates.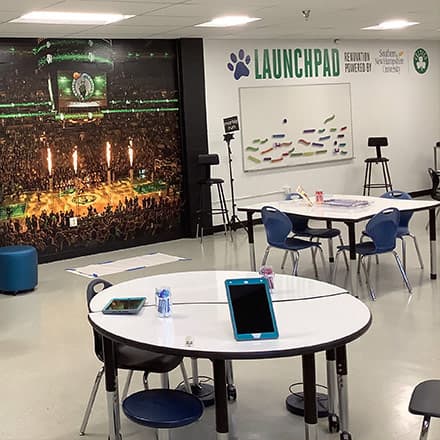 April 02, 2021
The Boston Celtics and Southern New Hampshire University recently unveiled their 14th tech lab, this time, the "Wildcat LaunchPad" at Webster Elementary School in Manchester, New Hampshire.
March 18, 2021
Public administration is a broad field that covers the administrative services needed to help build and strengthen society at the local, state and federal levels.