Jamie Braddock '14: Where My Online MBA Has Taken Me
Jamie Braddock '14 earned her online MBA with SNHU. She shares what led her to an online MBA program and the impact it has had on her career.
Why did you pursue an online MBA?
I decided to pursue an online MBA because I wanted to further my education and career. Living in Boston, it made the most sense for me to manage a work, life and school balance as well. I chose the online MBA program at SNHU because of the reputation. My father had also attended for his MBA so I appreciated the value of the program for career development.
What influence did your MBA coursework have on your day-to-day responsibilities in the workplace?
The MBA coursework was translatable to a workplace environment. The weekly discussion boards were topics of current events and happenings in the business world. There was always something applicable to my role from reading articles on various management styles to creating financial statements.
How has your MBA enriched your career?
I recently was promoted to a client administration role within the investment management branch at my company. My MBA has expanded my capabilities and increased my confidence to further apply my project management skills in this position.
Explore more content like this article
SNHU in the Southeast: Celebrating Students, Building Community
June 17, 2019
Not a single fish tale was told when Southern New Hampshire University celebrated more than 200 students and alumni on Saturday at Atlanta's Georgia Aquarium. Yet the Oceans Ballroom was awash in personal stories of incredible feats by those special guests.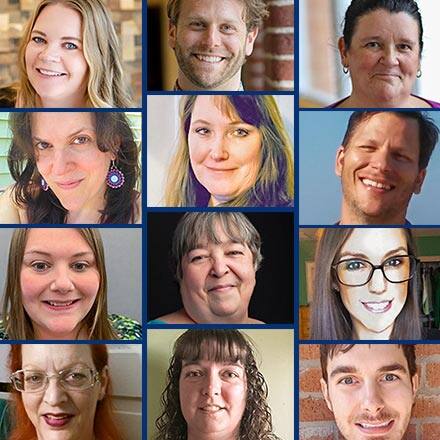 8 Benefits of Being a Student Advisory Board Member
June 13, 2019
Hailing from states near and far, including Massachusetts, Arizona and Colorado, eight Student Advisory Board members spent a long weekend in New Hampshire for their 2019 retreat. During their busy weekend, they reflected on the benefits of being involved in the SAB.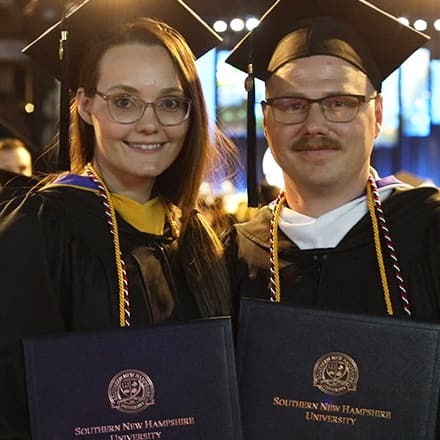 Military Couple Earns Degrees Despite Deployment, Graduates Together
June 11, 2019
Parker and Jessica Bryant had only just enrolled at Southern New Hampshire University when they learned about Parker's deployment. Though the military couple was about to undergo a significant transition, they were determined to continue their degrees together.