Jonathan Melanson '15: Where My Online MBA Has Taken Me
Jonathan Melanson '15 earned his online MBA with SNHU. He shares what led him to an online MBA program and the impact it has had on his career.
Why did you pursue an online MBA?
As a working professional and father to two little girls time is hard to come by, especially time away from my family. Knowing this reality, along with the "want" to pursue my MBA, the online platform was the practical choice when it came to pursuing my degree. My undergraduate degrees provided entry into the professional world, but I saw the MBA as the path to becoming a decision maker and a difference maker in a management capacity.
What influence did your MBA coursework have on your day-to-day responsibilities in the workplace?
This is a challenging question to navigate and I am not sure I would use the word influence but rather prepare. In the various leadership-type classes I took while attending SNHU the variety of professional backgrounds brought different experience and different perspective to dealing with people and scenarios in the workplace. I would use this information as a base point when faced with similar scenarios or the management of certain individuals.
How has your MBA enriched your career?
The opportunity to step away from the day-to-day "work-life" and interact with various professional from a larger perspective is something that I definitely have taken away from my time at SNHU. The perspective of others and their global view is something that I know apply to projects as a professional.
Explore more content like this article
SNHU in the Southeast: Celebrating Students, Building Community
June 17, 2019
Not a single fish tale was told when Southern New Hampshire University celebrated more than 200 students and alumni on Saturday at Atlanta's Georgia Aquarium. Yet the Oceans Ballroom was awash in personal stories of incredible feats by those special guests.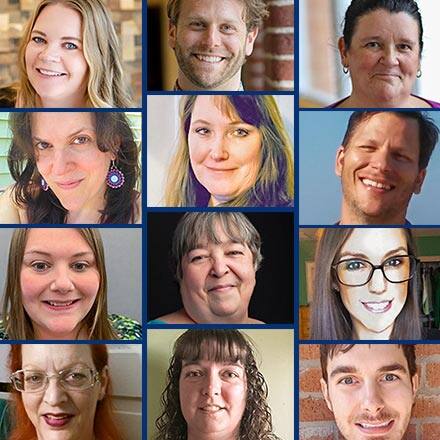 8 Benefits of Being a Student Advisory Board Member
June 13, 2019
Hailing from states near and far, including Massachusetts, Arizona and Colorado, eight Student Advisory Board members spent a long weekend in New Hampshire for their 2019 retreat. During their busy weekend, they reflected on the benefits of being involved in the SAB.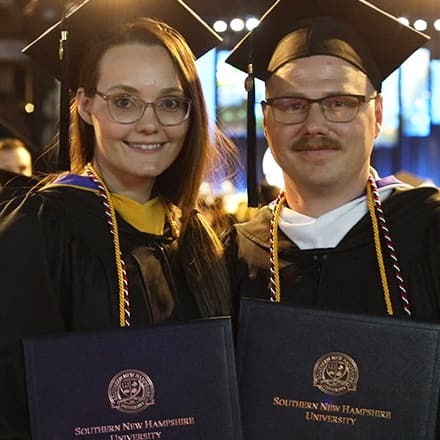 Military Couple Earns Degrees Despite Deployment, Graduates Together
June 11, 2019
Parker and Jessica Bryant had only just enrolled at Southern New Hampshire University when they learned about Parker's deployment. Though the military couple was about to undergo a significant transition, they were determined to continue their degrees together.