How an SNHU Grad Used His Online MBA to Get the Job He Really Wanted
Non-traditional students return to school for all kinds of reasons. Some began college immediately after high school but stopped midway through for some reason and always wanted to finish what they started. Some find themselves stuck on the corporate ladder without more education. Some, like Kyle Turner, even have a specific dream job in mind and need their degree to make it a reality.
Turner was working in construction sales and over time it became too routine and he wanted something more from his career. That's when he applied to MediaMath, a software development firm for marketing professionals, nearly two years ago. But he missed out on the job because he didn't have the education credentials for the position. "I realized that I needed to go back to school, garner some experience that was relatable to the company, and thus the reason why going to Southern New Hampshire University was a smart decision," he said. "I decided to go back to school to really advance my career. I really wanted to jump into something that I was happy about, that I wanted to be part of."
Turner enrolled in SNHU's Master's of Business Administration with a concentration in quantitative analysis. There he learned the skills he needed to analyze and communicate data and use it to help managers make informed decisions designed to increase profits. The program combines scientific method with core business management principles. In addition to math skills and data mining, quantitative analysis also incorporates an understanding of management and business resulting in a skill set sought after in many industries, particularly in the financial world but also in IT, logistics and traffic management and operations.
"Southern New Hampshire University kind of allowed me to have a view into the analytic side of really any business," Turner said. "... I think what really helped was the collaborative effort of projects that I worked on with students while in many different classes."
SNHU's MBA classes are taught by highly experienced faculty who have worked or are still working in the industry. That, along with support from his advisor and classmates made a big difference for Turner. "The one thing that stood out was how easy it was to get in contact (with) my advisor, to my teachers, to other students as well - the fact that we could reach out at any time," he said. "(That) was extremely beneficial."
Turner said it was particularly useful that he was able to work at his own pace in SNHU's online MBA program. Encouragement from his advisor also went a long way to him reaching his goal. "When it came to my success, SNHU truly, honestly cared. From the follow-ups from my advisor in the middle of each class, toward the end of each class - just a little pick-me-up - telling me just power through it, power through each final, make sure that you're focused on your goals," he said. "That definitely showed that they cared."
Now working in MediaMath's Publisher Solutions team, Turner said his life has definitely changed for the better and in more ways than he first thought. "I think what I realized towards the end of going to school, though, is that there wasn't just one goal. The goal was to get a new job and get into a new career, but I didn't realize that the goal was to kind of change my life," he said. "And it's definitely changed my life, my lifestyle, in a way that I couldn't have really ever dreamed of."
"When it comes to working, I can understand my goals, what I'm supposed to be doing. It's nice to come to work to a place that's new and exciting," Turner said. "Something is different each day."
Joe Cote is a staff writer at Southern New Hampshire University. Follow him on Twitter @JoeCo2323.
Explore more content like this article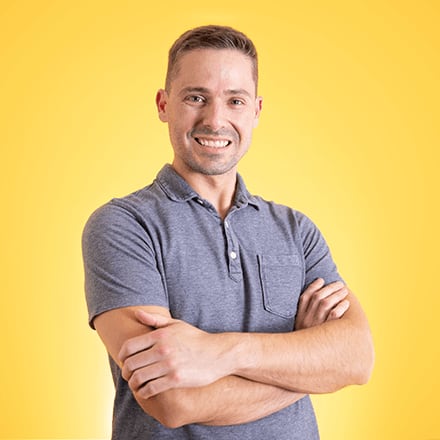 July 19, 2021
Blake Venable always knew he wanted to get his bachelor's degree, not only to achieve a personal goal, but to build on his already successful career. Working toward his degree in accounting, Venable is becoming more confident in himself and doing what he loves.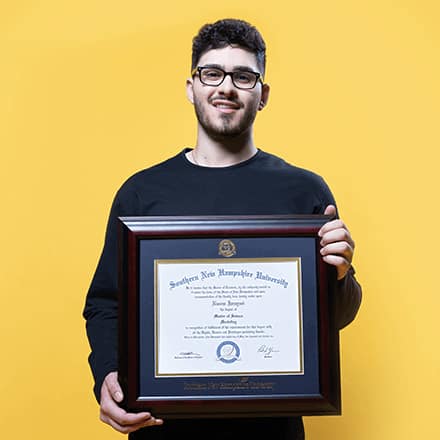 July 19, 2021
When Naeem Jaraysi '20G earned his bachelor's degree, he knew he wasn't done with school. He saw firsthand the importance and longevity of education and was determined to set himself up for a future of possibilities.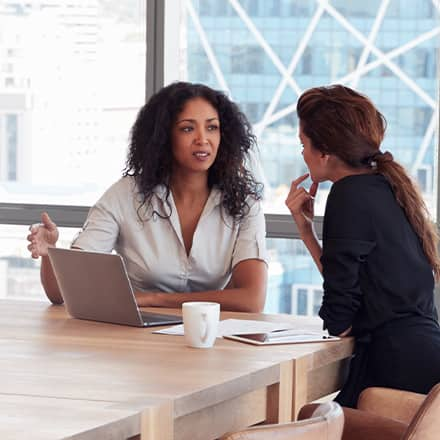 July 16, 2021
Human resources is an integral part of any organization, playing a key role in the strength and vitality of its workforce. While HR roles can vary, the overall goal of the field is the same: to support employee recruitment, retention, engagement and overall productivity.