Taking the Lead with an MBA
When Katrina Jagroop-Gomes '15MBA took the stage at the 5th annual SNHU Leads Conference in March, the students in the audience weren't much different than she had been just a short time ago. Jagroop-Gomes had been an online student, wondering where her education would lead her and what the future would bring.
As the conference keynote speaker, she brought her experience full circle, sharing her journey as a single mom and online learner to where she is now: an MBA graduate and chief information officer for the Massachusetts Gaming Commission.
"Standing in front of the entire LEADS conference was a very heartwarming and touching experience," she said. "Being able to share my story with so many online students that are either in the same position I was in or experiencing it similarly was really amazing."
Before she spoke, a short video was shown of Jagroop-Gomes, back when she was still in her MBA in Information Technology Management program.
"Seeing the footage of me today really reminded me of where I was four years ago," she said. "I had this determination that I wanted to be head of IT and that was a career or a path that I carved out for myself."
'I Had to be That Example'
Her story goes back to 2013, when after seeing many SNHU commercials, she called the admission office. She still remembers who she spoke with that day. "Nicole Wood was my admission person, so patient. She answered all my questions," Jagroop-Gomes said.
She wanted a master's for herself; she wanted that credential but she also wanted to show her daughter how important education is. As a single parent, she said, "I had to be that example, the best parent possible."
Jagroop-Gomes said, she's had a fire inside of her, a passion, since she was a kid, and in part, that provided motivation for persisting toward something more. Knowing her daughter was looking up to her, though; that helped fuel her throughout her MBA.
Establishing Credibility with an MBA
Being a woman in a STEM field, Jagroop-Gomes felt she needed an MBA to show others in the field that she had the qualifications to back up her skills and experience. She had worked in finance for a long time and said moving into STEM was scary -- her credibility was important.
Students at the conference asked how she established credibility. "Once you have the info you need, the knowledge and technical skills; it made a huge difference," she said. Getting in the trenches with people was another way to establish credibility; they could see she knew what she was doing. Plus, "I would never ask anyone to do something I wouldn't do myself," she said.
Jagroop-Gomes was also asked how she managed to earn her MBA while working in highly demanding roles professionally. She said time management was critical. She worked around her daughter's schedule to maximize the time she had with her daughter. In spite of her time management skills, she's also learned to step away from technology and keeps her phone away from her -- leaving it downstairs -- after a certain time, although there is an emergency tone that will sound if there really is an emergency on the workfront.
'You Just Have to Take That Step'
Students wondered how she knew it was the right time to move up in her career, expressing their own trepidation of whether they were ready yet to move in that direction. "Sometimes you're never ready," Jagroop-Gomes said. "You just have to take that step."
Self-assessment is an important part of her success. She said it was okay to be critical of yourself, as it can help you move forward when you learn and better yourself.
"I truly believe I'm a work-in-progress," she said. She takes stock each year, keeping a journal throughout the year, assessing her strengths and weaknesses, learning where improvements can come.
4 Takeaways for Success
In addition to the students' questions, Jagroop-Gomes offered these takeaways to consider, taken from her own life:
Hustle: Don't be shy or afraid. Be your best advocate. Find or make opportunities. Don't wait for things to happen; make them happen.
Be Your Best Self: Learn from those around you -- what others do, both good and bad. Be self-aware and introspective. Pursue education and assessments. Make constant improvements. Don't be afraid to be your own critic; make a conscious choice to change behaviors; the more you do it, the more it becomes a natural behavior.
Have a Support System: Identify who comprises your support system and let them help you. Don't be afraid to ask for help. Be thankful and appreciative.
Be a Mentor: Volunteer. Help someone who is struggling. Network, create relationships. Through her own experience, Jagroop-Gomes knows the twists, turns and obstacles others face and wants to help others on their way, too. She works with a lot of girls and women at risk, with a focus on human trafficking in her volunteer work.
Upon completion of her MBA, Jagroop-Gomes reflected on where she once was and how she got to where she is now. "When I think back at my experience at SNHU, I feel accomplished. I feel motivated," she said. "I feel like I can conquer anything and all the while I could be a part of my family's life."
She pursued her MBA to gain a valued credential and be instrumental in taking her career and the organization she worked for to the next level. She's done that and more –and as she addressed the attendees at the SNHU Leads conference, she offered inspiration and perhaps most of all, a glimpse of what can happen when you work toward a meaningful goal.
Pamme Boutselis '15, '17G is a staff writer and senior content director in higher education. Follow her on Twitter @pammeb or connect on LinkedIn.
Explore more content like this article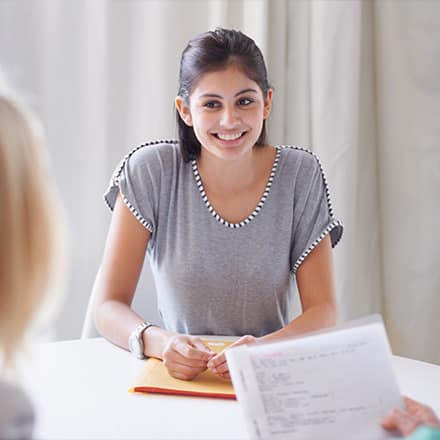 March 03, 2021
Human resource departments recruit new hires and help provide workers with appropriate compensation, benefits and training. With a degree in HR, professionals can pursue a number of different paths.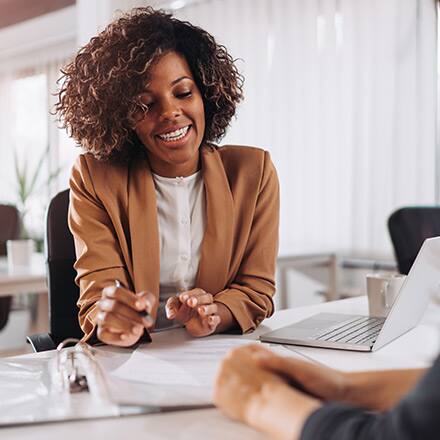 February 24, 2021
Becoming a CERTIFIED FINANCIAL PLANNER™ professional will give you a broad-based knowledge that will allow you to guide your clients to achieve their personal financial goals. As a CFP® professional, you will develop long-term client relationships and follow a strict code of ethics.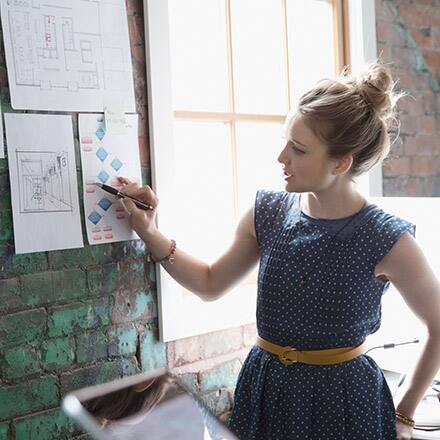 February 23, 2021
Six Sigma is a structured, data-driven strategy to analyze a process, determine where errors occur, then minimize or eliminate those errors. Learn about Six Sigma certification, jobs and more.