3 Ways an Online Supply Chain Management Degree Can Boost Your Career
There are many reasons to become a supply chain management professional. A complex web of products and services span the globe and drive our economy. As a supply chain manager, you help keep the processes that create everything from lead pencils to complex computing systems running smoothly, quickly and efficiently.
With an online MBA in Operations and Supply Chain Management from Southern New Hampshire University (SNHU), you'll be equipped to take on leadership positions of increasing complexity that challenge you and allow you to have a positive impact on your organization and beyond.
Having a degree in supply chain management can give you options for a fulfilling career marked by growth and opportunity. That's true regardless of your current credentials. Students interested in a bachelor's degree might consider starting or completing their undergraduate studies with SNHU's BS in Operations and Management with a concentration in Logistics and Transportation. Meanwhile, a great option for bachelor's degree holders and seasoned professionals (in business or another field) is our graduate degree program.
Here are three things for you to consider as you explore SNHU's master's program in supply chain management.
Make Your Mark Working With the Military
A master's in supply chain management from SNHU, along with your advanced understanding of how products and services work within the supply chain, can pave the way for increased responsibilities and a more lucrative salary wherever you work. But this combination is especially advantageous for those in the military or who work with the U.S. Armed Forces.
Rena Mcpherson earned an MBA with a concentration in Operations/Supply Chain Management from SNHU in 2015. As a contractor with the Air Force, she knew she wanted to work for the military. However, she needed a more comprehensive education than her bachelor's degree in biology gave her. "Making a career working with the Department of Defense (DOD) was a goal that I wanted to achieve, and I felt the only way I could make it there and be successful would be to get my MBA," she said.
Mcpherson realized that to advance in her chosen field, she needed to learn more about the processes involved in the supply chains used by the U.S. military, which spends more than $580 billion annually to support its forces, according to the Department of Defense. She was impressed with the quality of the instructors in the supply chain management degree program at SNHU. As the mother of a young son, she was also able to benefit from the flexibility of the online program, attending classes when it was convenient for her. "Since attending SNHU, I have been able to move up the ladder as a DOD contractor while using what I have learned so far from my awesome professors professionally and personally," said Mcpherson. "I hope to make my son proud one day and inspire him to go after his dreams as well."
Advance Your Career at Any Age
It's never too late to start on the road to a fulfilling career with your degree in supply chain management. In as few as 15 months, you can earn a degree that can open doors for you and make your professional dreams a reality. No matter where you are in your career, you will discover higher-level job opportunities available to you once you have an advanced SCM degree.
Brad Richwine had already been working in the defense and aerospace industry for 15 years when he decided to improve his marketability with a master's in supply chain management from SNHU. "After being out of college for 20 years, I did not know quite what to expect from both getting back into the college mindset, as well as what to expect from online classes," he said.
He needn't have worried. "My advisor and instructors have all been very supportive. It has been great learning more about subjects that I just touched on in my undergraduate work, as well as learning from the life experiences of my classmates," Richwine said.
Going back to school was a leap of faith for Richwine, as it is for many adult learners. But the rewards, including opportunities to travel the world and advance his career, made it all worthwhile. "My wife has been very supportive," he said. "We both think this is a good investment in our future."
Leverage Your SCM Degree to Advance in Another Field
Earning a supply chain management degree doesn't limit you to fields that are directly related to maintaining and managing supply chains. Professionals in a broad range of occupations can find themselves better able to move ahead in their careers and assume leadership roles by taking advanced coursework at SNHU.
Trent Lewis worked in several industries before considering an online master's in supply chain management. He was passionate about bringing his management skills to work in completing large projects, such as building a 76-bed hospital. His job as a senior industrial engineer at a major medical device manufacturing company meshed seamlessly with his educational experience at SNHU.
"Every course contains information that I am able to apply right away to my projects and management approach," he said. Lewis' goal is to become an operations manager. With a master's in supply chain management from SNHU, he will have the tools he needs to realize his dream.
No matter what your field or industry, you are impacted by supply chains and the professionals who manage them. Understanding how they work, and what you can do to help them run efficiently, makes you a more valuable employee capable of advancement and leadership.
Interested in learning more about an MBA in Operations and Supply Chain Management? Contact SNHU's admission team today.
Susan Bogle is a marketing and student recruitment specialist in higher education. Follow her on Twitter @Suze1776 or connect on LinkedIn.
Explore more content like this article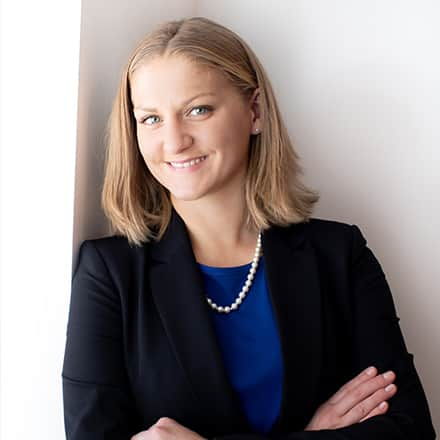 April 30, 2021
MBA student Alexis Gerst '17 published her first book, "Leading Remote Teams: Embrace the Future of Remote Work Culture," and shared some details about the process and her military business background in a Q&A with SNHU.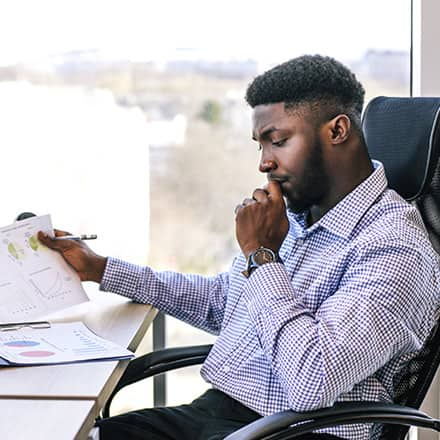 April 27, 2021
So, you've decided you want to study business, and you want to choose a concentration. But what exactly is the difference between finance and accounting, two of the most popular subjects in business?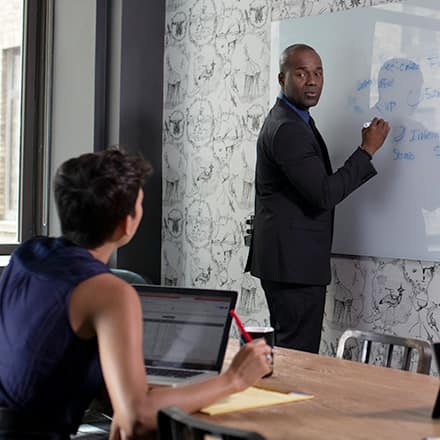 April 15, 2021
An MBA – or Master of Business Administration – is a graduate-level business degree designed to give professionals the critical knowledge they need to step into management and leadership roles in companies.