How an Online IMBA Put a Globetrotting Student in the Driver's Seat
When it comes to his career, Neil McLellan doesn't want to sit idle. As a business development manager for Wind River Systems, a solely owned subsidiary of Intel headquartered in California, his job takes him around the world - and he wants to be ready for any challenge that comes his way. Fortunately, what he's learning in his online International Master of Business Administration (IMBA) program is offering a global perspective.
"Earning my IMBA degree at Southern New Hampshire University has put me in the driver's seat," said McLellan. "I'm leading conversations with senior leadership and thought leaders from multibillion-dollar, multinational organizations, and it's really arming me for those conversations and allowing me to influence decisions."
At 37, McLellan thought he was too old to go back to school - but he really wanted to have those letters, M-B-A, after his last name. "For me, it was being able to just work my way through that challenge, grow myself professionally and really add value to what Wind River's mission is," he said. "And that mission is to advance the world, to bring us into a new wholly connected world."
In tandem with that desire, McLellan was hungry to learn more. With an undergraduate degree earned in '01 in marketing, he had gone into network engineering, then software engineering, with a background predominantly in medical devices. After 10 years of engineering, McLellan felt his business knowledge was getting a little dusty. When he enrolled in the online IMBA program, it was like using a language he hadn't spoken in many years. While much of the lingo came back fairly quickly, it was enhanced in ways that he hadn't known before - and he found that he was applying what he was learning immediately in his day-to-day role at Wind River. "It's kind of springboarding me in the right direction," said McLellan.
When it came to choosing a Master of Business Administration program, McLellan knew he needed flexibility and support to accommodate his ever-changing travel needs. "I cater to a global marketplace," he said. "I'm on the road quite a bit. It's not always an hour flight away. Sometimes I'm halfway across the world and it's not always feasible for me to get to class."
He needed to be able to schedule his own class time, regardless of where he was - and he found that in SNHU's online IMBA program. "I love the fact that I was able to take a midterm exam from a small coffee shop in Argentina," said McLellan, noting that he also did most of his coursework in his linear algebra and statistics course while working in Cordoba.
It's not just the flexibility, however, that has made SNHU's online IMBA work well in his busy life. "So it's really the ease ... the responsiveness of the professors ... right up through Natalie, my academic advisor," he said. "They do their due diligence. They check in with you. They see how things are going. They hold your hand when you need it."
The relationship with his academic advisor has been integral to his success. "My advisor at Southern New Hampshire University is my best friend. She is like that little angel that sits on my shoulder and I can hear her," said McLellan. "I've never met her, but she probably knows my study habits and my potential just as well as I do."
Flexibility alone hadn't drawn McLellan to SNHU at the start either. He did his fair share of research, looking at other universities with online programs. "SNHU, really, in terms of what I read from students, the university was hitting their mark with their promise," he said. He also knew another student that had done his undergraduate degree with SNHU, so he spoke with this man as well. "He's like, 'Best thing I ever did for myself,'" said McLellan.
When it comes to the quality of the education McLellan is receiving at SNHU, he said it "is 100% seen within the talent that's driving their programs." He notes the instructors "are people that have, you know, walked the walk" and the value their experience provides to students is substantial. The impact McLellan's education has on his life is significant as well.
"I swear I have the best job in the world. I've worked with teams from Ottawa to Argentina, Romania to Santa Clara, and I wouldn't trade those opportunities to travel and work with those teams for anything in the world," he said. "But certainly what they're offering me at Southern New Hampshire (University) is - it's allowing me to excel in both areas, both academically and professionally."
Best of all, McLellan said, "SNHU is helping me change the world by not keeping me chained to a classroom."
Wondering where an online International Master of Business Administration can take you? Contact an admission team member to learn more.
Pamme Boutselis is a writer and content director in higher education. Follow her on Twitter @pammeb or connect on LinkedIn.
Explore more content like this article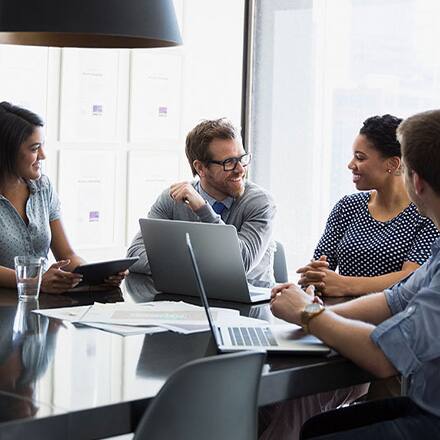 June 23, 2021
Today's MBA programs provide plenty of options to focus on particular aspects of business in either a specialization or concentration - giving you a competitive edge in today's job market.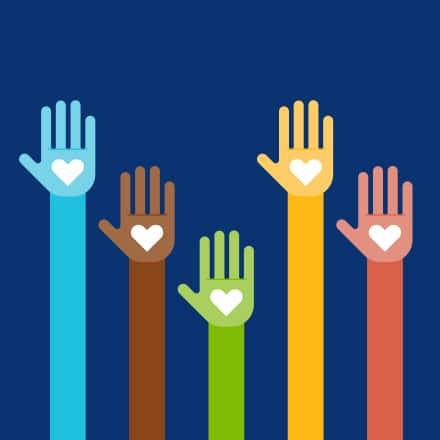 June 21, 2021
SNHU's 2021 Global Days of Service brought attention to a different societal issue each month: hunger, shelter, environmental justice and the pandemic's essential workers. Throughout the four-month-long event, Penmen from across the world shared their stories of service, community and strength.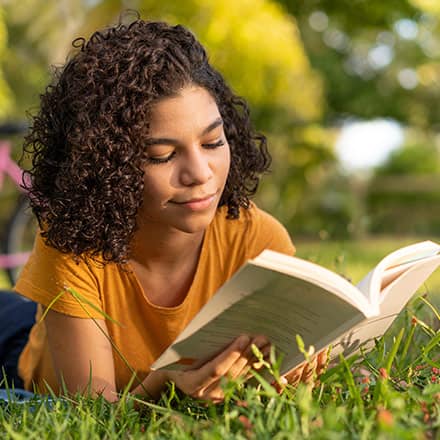 June 18, 2021
If you are searching for book suggestions, look no further: The annual summer reading recommendations have arrived. This year's list features more than 35 selections that span several genres suggested by some of SNHU's academic leaders.