How to Get an MBA
To get an MBA you will first need a bachelor's degree, but it doesn't have to be in business. Some programs require you pass the GMAT, GRE or another graduate admission exam, take part in an interview or write an essay. Some also require letters of recommendation and may require MBA candidates have a certain number of years of working experience.
Whether you're working toward a promotion to a management position, dreaming of starting your own company or simply want to prepare for tomorrow's leadership challenges, earning a Master of Business Administration (MBA) could be right for you. Before enrolling, it's important to explore how to get an MBA and how a degree could boost your career.
"MBA students are going to learn about every area of business," said Kate Noor, an MBA academic advisor at Southern New Hampshire University (SNHU). "You are fine-tuning not just content knowledge, but also skills that make up a leader."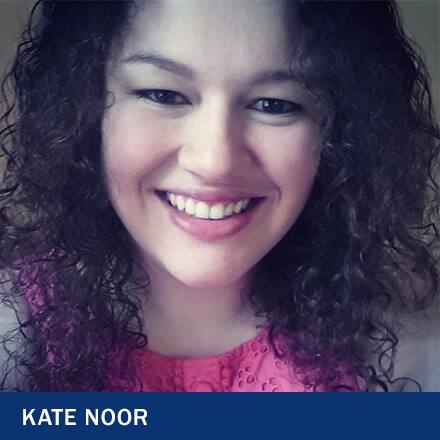 Enrolling in a master's degree program is a big decision, especially if you're working full-time and balancing family obligations. The best preparation for success is a thorough understanding of the MBA admission process and other MBA requirements.
Keep reading for more information from SNHU educational leaders on the value of an MBA degree and a step-by-step process of how to get an MBA, from admission to graduation.
What is an MBA?
At its core, the MBA definition is a master's level business degree that prepares you to solve complex business problems, gives you expertise to lead across departments and industries and offers the skills you need to succeed in today's fast-paced, evolving job market.
Unlike other campus and online master's degree programs, which typically focus on knowledge and skills specific to a particular industry, the learning you do in an MBA program can be applied to management roles across diverse fields, said Dr. Mark Hobson, a senior associate dean of business programs.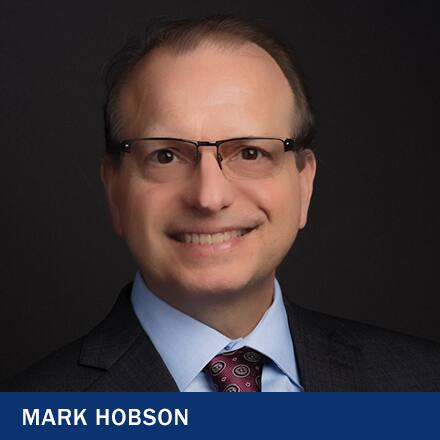 "The MBA remains the premier degree for business students and provides learners with the opportunity to develop knowledge, skills and abilities that employers seek in generalists, specialists, strategists or entrepreneurs," he said. "The MBA curriculum shows the interconnectedness of business functions, processes and people."
So you want to earn an MBA. How many years will you be in school? Many MBA programs can be completed in as few as 15 months. If you're balancing a full-time job with your degree, it may take you longer to complete your program.
Earning an MBA can help advance your career in almost any industry, from business and finance to disciplines like engineering, information technology and healthcare. An MBA can also improve your earning potential.
The median annual starting salary for new MBA hires in the U.S. reached $115,000 in 2019 – more than double the $55,000 median salary offered to new bachelor's degree hires, according to a 2019 survey of corporate recruiters from the Graduate Management Admission Council (GMAC). Median salaries for MBA graduates were highest for consulting jobs, at $135,000, and finance jobs, at $125,000, the survey found.
Among U.S. employers, 77% of responding companies planned to hire MBA graduates in 2019, with 56% planning to increase MBA starting base salaries the same year, according to the survey.
"Everything is business as you progress up the ranks of leadership," said Noor. "An MBA is great for those in a 'traditional' business setting, but every industry has room for an MBA in some capacity. What you learn is beyond just crunching numbers, you're also learning how to motivate your workforce and how to be an ethical and effective leader."
MBA Degree Requirements
While MBA admission rules often vary among programs and institutions, a bachelor's degree is a standard requirement to enroll in any master's level program.
The Application Process
Most universities require a graduate application and undergraduate transcripts from the institution where you completed your bachelor's degree, according to the Princeton Review.
Some programs might also have other requirements, such as passing the GMAT, GRE or another graduate admission exam, sitting for an admission interview or submitting an essay, resume or letters of recommendation. Some programs may even require MBA candidates have a certain number of years of work experience.
Prerequisites for an MBA
While having prior business education experience can be beneficial when enrolling in an MBA degree program, most MBA programs do not require that an applicant hold a business degree to apply.
"Earning an MBA is an option for any learner with a bachelor's degree," said Dr. Katie Carpen, an associate dean of business faculty. "Most MBA programs require students without a bachelor's degree in business to complete prerequisite foundational courses in core business content such as business math, statistics, finance, accounting and economics."
You may also be able to use approved prior learning assessments or testing tools to prove your knowledge in these content areas and meet program requirements while saving time and money on foundational courses, said Carpen.
Paying for Your Degree
Another important step toward enrolling in an MBA program is determining how you'll pay for your degree.
Financial aid may be available for those who apply and qualify through the Federal Application for Financial Student Aid (FAFSA). Private student loans may also be an option to finance your degree.
If you're earning an MBA while working full-time and hope to advance your career within your current company, you may also qualify for tuition reimbursement as an employee benefit. Be sure to check with your human resources department about any educational benefits your company offers.
While there are not as many MBA scholarships available as undergraduate scholarships, opportunities do exist if you're willing to put in the time and effort to apply for them, said Noor.
"Every school has different options, so always do your research, as you should with any large investment of your time and money," Noor said.
Earning an MBA
Once you've enrolled in an MBA program, your work is just beginning. When classes start, you'll jump right into advancing your business and leadership knowledge and growing your problem-solving, critical thinking and collaboration skills.
Most MBA requirements include a set of core business and management courses. In these courses you'll explore everything from statistics, economics, financial analysis and business law to marketing, strategic planning, social responsibility and operations management.
Personalizing Your Degree
You may also have the opportunity to personalize your degree and advance your expertise in a specific area of business with elective courses or degree concentrations.
Concentrations can vary from general business fields like marketing, finance or entrepreneurship to industry-specific subjects like human resources, information technology and quantitative analysis.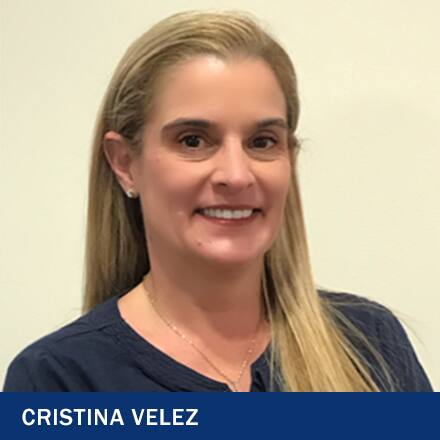 Not sure which electives or degree concentrations may be right for you? There's no rush to decide the path of your MBA.
"Our advice to students that are unsure of MBA concentrations is to work on core classes first and decide at the end of the program which area they were more attracted to or enjoyed the most," said Cristina Velez, a graduate academic advisor. "We also advise students to go talk to their career advisor and navigate the different careers in different business areas, to make sure they choose concentrations where they will see themselves succeed."
Balancing Work, School and Family
Because most students enrolled in an MBA program are also professionals working full-time jobs, MBA programs typically offer a lot of flexibility.
An online MBA program, in particular, will allow you to fit your learning into your daily life, taking as many courses each term as you can handle and accessing learning materials at the times that work best for your schedule. Still, it's up to you to determine how much coursework you can balance with your existing responsibilities.
"It's all about finding the balance that works for you," Noor said. "At the end of the day, take the time you need to do well. And make sure you take some time in your week to do something for you... Make sure you are prioritizing what is important, whatever that looks like for you. Without these things, you cannot learn properly."
What Can I Do with an MBA?
One of the most important steps to finding success with your MBA degree is applying your learning to the real world, whether that be in your current job, a new career path or even your own entrepreneurial endeavor.
Hands-On Applications for Learning
Most MBA programs are focused on connecting coursework to hands-on learning opportunities through case studies, projects and faculty members with broad business experience, said Dr. William Lightfoot, dean of business programs.
"In many cases, there are direct opportunities for the students to apply what they learn in their current work environment," Lightfoot said. "Sometimes it is related to learning a new way to analyze a problem or identify an opportunity. Other times, it is to use an actual challenge from their work as part of a course assignment."
The Capstone Project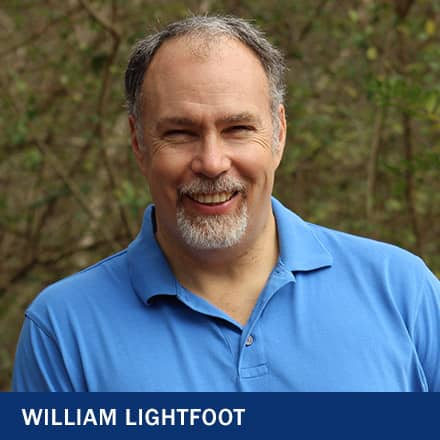 Many MBA programs also include a final capstone project as part of the degree requirements for graduation, which can give you the opportunity to synthesize and apply your learning from throughout the degree program toward a business challenge.
Some students may even use their capstone project to create a business plan and launch their own company after graduation.
No matter what your current job or future career goals, applying your coursework to business challenges in real-time is an important step toward getting the most out of your MBA program.
Advancing Your Career with an MBA
Earning an MBA can open up a wide range of new career opportunities, boost your earning potential and help you score a promotion. But simply earning the degree is not enough - it's up to you to leverage your learning and advance your career.
"The key for all students is to understand why they are pursuing the degree," said Lightfoot. "It should be personal - to help further develop your skills, knowledge and competencies to put you in the best position possible for career opportunities."
Leveraging University Resources
One of the best tips for success for MBA graduates, Hobson said, is to take advantage of all the resources available while enrolled in a degree program, from academic advisors and career advisors who can help you define your career goals to your institution's libraries, research opportunities and student organizations.
Many universities also have strong networks of MBA alumni and may offer networking events, job match or mentorship programs and alumni job fairs.
Do your part to grow your professional network and stay focused on continuing your learning even after earning your degree, and you'll be well on your way to seeing yourself succeed with an MBA.
"When it comes to setting yourself apart, the key is to think about the strengths that you learned in your degree, not just that you earned the degree itself," Noor said. "Continue to learn more, and better yourself after you finish... The moment you stop trying to learn and grow is the moment you become stagnant."
Danielle Gagnon is a freelance writer focused on higher education. Connect with her on LinkedIn.
Explore more content like this article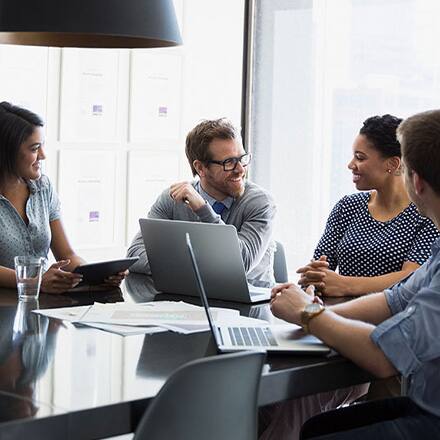 Types of MBA: A List of Top Concentrations
June 02, 2020
Today's MBA programs provide plenty of options to focus on particular aspects of business in either a specialization or concentration - giving you a competitive edge in today's job market.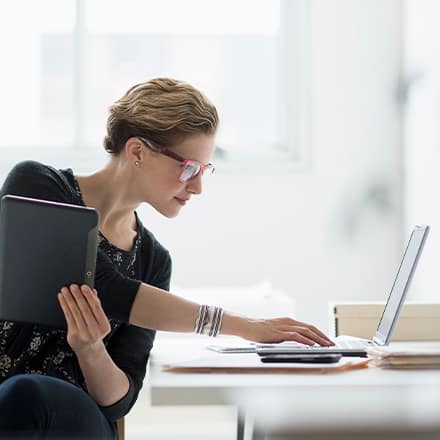 Is an Online MBA Worth It?
May 28, 2020
There are many factors to consider when deciding whether or not to get your MBA online, but the convenience and affordability of today's online MBA programs can help make it a worthwhile investment.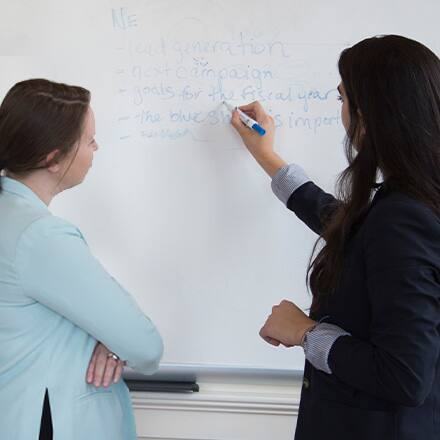 How to Become a Project Manager
May 18, 2020
If you're passionate about organization, love seeing a complex project from start to finish and enjoy simplifying processes to boost efficiency, a project management career might be for you.