How to Get an Affordable Business Analytics Master's Online
As you research online programs, look for a business analytics degree with learning outcomes that prepare you for work at a range of industries, faculty with recent experience in an analyst profession, a schedule and time frame that fit your goals and a budget that works for you.
For you, data is more than a bunch of numbers. It's stories waiting to be discovered, potential solutions to problems your organization is experiencing and, perhaps, a guide to future trends that can inform business decisions today. Thanks to the rapid advancement of technology, data is increasingly trackable and available for professionals to analyze and use to steer their organizations toward success.
If this excites you, you might consider earning a master's degree in business analytics. With a bit of research, you can find an online program that fits your goals, schedule and budget.
What is a Master's in Business Analytics?
A master's in business analytics is a graduate degree for people interested in synthesizing data to inform business strategies. Whether you're a career-changer or a business professional looking to advance, a master's in business analytics will introduce you to various tools and software needed to organize, interpret and present data.
Data comes in a range of forms, including numbers, text, audio and video, according to Dr. Tej Dhakar, a professor of management science at Southern New Hampshire University (SNHU), and it's up to business analysts to draw insights from it.
"We are witnessing a huge explosion of data creation, especially since the beginning of this century," Dhakar said. "New data is being generated constantly by ubiquitous smartphones, emails, streaming, web surfing, social media, sensors, point-of-sale systems and many more devices and activities."
Business analytics courses will teach you how to navigate these different data types and draw meaningful conclusions from them.
Is Business Analytics a Hard Major?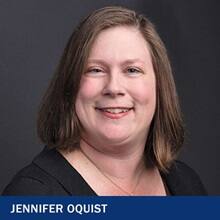 Because business analytics careers rely so much on data analysis and general business knowledge, people with a background in business, math or statistics often gravitate toward it, said Jennifer Oquist, the director of new learning models at SNHU. They typically have the analytical tendencies needed to connect data to the big picture.
But, through practice, you can learn appropriate methods, tools and questions to ask that can help you develop an analytical mindset and approach to data. "Generally speaking, anyone with basic quantitative, computer and analytical skills coupled with an interest in data analysis and willingness to learn can succeed in this program," Dhakar said. "Add interpersonal and teamwork skills to the mix, and you will have what it takes to succeed in a career in business analytics."
Dhakar said there are three types of business analytics that a master's program will discuss:
Descriptive: Descriptive analysis looks at historical data to draw insights from what happened in the past. Techniques can include data queries, reports, descriptive statistics, data visualizations, what-if spreadsheet models and descriptive data mining.
Predictive: Predictive analysis is all about forecasting what might happen next, often using approaches such as linear and non-linear regression, predictive data mining and predictive simulation.
Prescriptive: Prescriptive analysis considers specific scenarios and determines a business' best course of action, often relying on decision analysis, optimization models and simulation optimization. For example, airline companies use it to determine how to price their tickets.
It's also important that you develop business, technical and communication skills beyond data interpretation too. "Students should learn business strategy and financial modeling, data visualization, analytics tools and techniques and how to communicate business insights to a variety of stakeholders," Oquist said.
A master's program should help you practice your communication skills because your job won't stop after the analysis is done. Once you've made sense of the information, you'll need to share your findings with those involved. "Business analytics tells the story of the data to help leaders make better-informed decisions," said Monique Jordan, senior associate dean of business at SNHU. "Business analytics tells the data story through clear narratives and visualizations." According to Jordan, curiosity, research, program management and programming skills are also helpful.
Some of the areas you'll have an opportunity to focus on in a degree program are:
Data analysis
Programming
Oral, written and visual communication
Business strategies, modeling and metrics
Problem-solving
Collaboration
Since business analytics efforts are applicable to all industries, the skills associated with the profession are sought-after, according to Jordan.
What to Look for in Programs
Finding an online business analytics program that fits your life is important. Be sure to consider factors including affordability, timing, relevancy and faculty in your decision-making.
Affordability: How Much Does it Cost to Get Your Master's Online? Education is a financial investment, but you don't have to break the bank or accumulate a lot of student debt to earn your master's degree. A master's in business analytics degree can cost as low as $12,000 in tuition with online programs such as SNHU's. Be sure to consider fees beyond tuition, too – such as textbooks. Some programs opt for free online resources instead of textbooks, which can help you save more.
Timing: Will It Fit Your Schedule? Next, you should consider your schedule. What kind of time do you have to offer as you balance school, work and all your other commitments? Perhaps logging into an online course for a couple of hours in the evening would work better for you than attending them at a nearby campus.

Additionally, looking at your short- and long-term career goals can help you determine when you want to have your diploma in hand. Typical master's programs can take a couple of years to complete, but some are fast-tracked. You might be able to finish in just over 12 months, helping you achieve your goals in less time while also saving you money.
Relevancy: Does it Have the 'Real World' in Mind? Exploring a program's curriculum can help you decide where to get a business analytics master's online. Courses should cover material you can directly apply to your career, regardless of your industry, and they should prepare you for the future of work, equipping you with the skills needed to adapt to changing roles.

"All business analytics programs are not created equal," Dhakar said. "... When selecting a master's program in business analytics, look for how closely the courses in the programs relate to analytics. Also, look for what skills you will acquire through the programs."

Working with data management software including Excel, Tableau, SAS and Microsoft Project are good indicators that your courses can help prepare you for conducting business analytics in the professional world, as will courses that spend time on languages such as SQL, JavaScript, Python and R, Dhakar said.

Programs that emphasize hands-on experiences allow you to put theory to practice even before you receive a diploma. "Hands-on experiences using real-world data sets and business problems are the best preparation for the workplace," Oquist said. Some data sets SNHU students have explored, for example, include national organizations such as Multiple Sclerosis Society and Heroes for Hire as well as local nonprofits like City Year New Hampshire.

Finding programs that establish collaborative settings from the start is also beneficial. Working with others is not only reflective of real-world challenges, but it also develops a learning community that can help you succeed in and out of the classroom. "You're not on your own," Oquist said. "You have classmates to work with on projects, to support and encourage you as you learn new skills and to network with as you gain new professional contacts."
Faculty: What's Their Experience? Lastly, look to the program's faculty. These are the people who will coach you throughout your educational journey.

"Faculty should be industry veterans with recent experience," Oquist said. Not only should faculty know what they are talking about, but they should also be immersed in the career themselves. That's because they can give you the most up-to-date information about a role that undergoes frequent changes as technology advances. They know what employers are likely looking for – perhaps as employers themselves – and can help you gain the knowledge and skills needed to pursue your goals.
What Can You Do with a Master's in Business Analytics?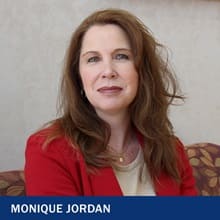 With a master's degree in business analytics, you can be a valuable member of teams that focus on marketing, finance, human resources and other business operations. Whatever your interests are, there's likely an analyst position in both the public and private sectors that aligns well.
"Strong quantitative skills and data literacy are important when analyzing the increasing amounts of data," Jordan said. Financial modeling, social media monitoring and analysis as well as customer experience surveys are just a few methods businesses use to gather influential information.
Some job titles you might encounter in your search, as reported by the U.S. Bureau of Labor Statistics (BLS) and O*NET OnLine, include:
While most entry-level analyst positions require at least a bachelor's degree, earning your master's may give you the knowledge, skills and authority needed to take you and your organization to the next level.
Is a Master's in Business Analytics Worth It?
The demand for business analysts is growing – and growing fast. "As long as businesses ask hard, critical questions, there will be opportunities for talented business analysts to add value," Oquist said.
The projects you will work on as a business analytics student will help you grow your portfolio and demonstrate to employers that you have experience handling different challenges, ultimately helping you stand out as a job candidate.
"Earning the master's degree provides the opportunity to move into roles of a more technical and quantitative nature in a field that is rapidly growing," Jordan said.
Rebecca LeBoeuf '18 is a writer at Southern New Hampshire University. Connect with her on LinkedIn.
Explore more content like this article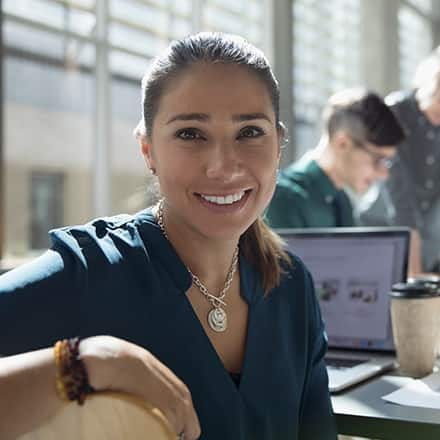 While many accounting degree holders find work as certified accountants and analysts, similar professions are also available across many industries. The analytical and critical thinking skills gained in an accounting program can help prepare you for more careers than you might think.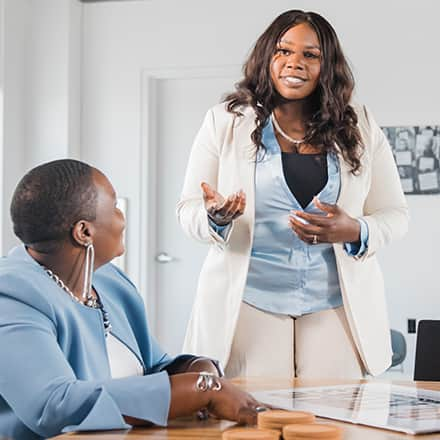 If you have worked for a bad leader, you likely already have the answer to why good leadership matters. Good leadership can make the difference between enjoying your job and tolerating your job. Here are 10 qualities of a good leader that can benefit teams and organizations.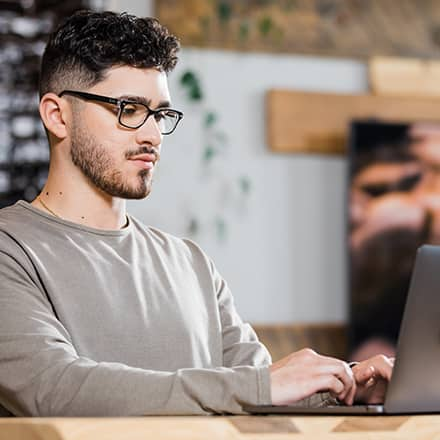 The fundamentals of digital marketing, or internet-based marketing efforts, refer to the guiding principles that can help lead your strategy and result in successful marketing campaigns. Digital marketing is all about sharing content with the aim of engaging and influencing potential customers.
About Southern New Hampshire University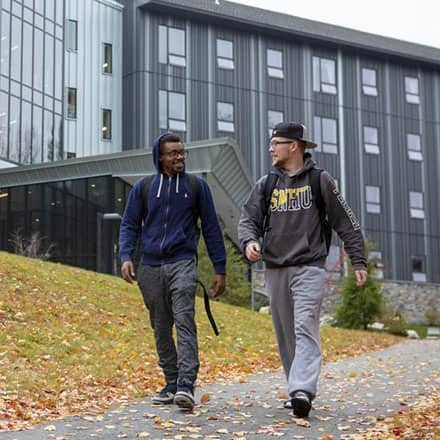 SNHU is a nonprofit, accredited university with a mission to make high-quality education more accessible and affordable for everyone.
Founded in 1932, and online since 1995, we've helped countless students reach their goals with flexible, career-focused programs. Our 300-acre campus in Manchester, NH is home to over 3,000 students, and we serve over 135,000 students online. Visit our about SNHU page to learn more about our mission, accreditations, leadership team, national recognitions and awards.