Global Business and Leadership Professor Susan Losapio: A Faculty Q&A
After spending several years in real estate, corporate training and running her own consulting agency, Dr. Susan Losapio had the opportunity to join the faculty at Southern New Hampshire University's School of Business. She shared her views on teaching, the importance of education and more as part of our Faculty Spotlight series.
Tell us a little bit about your professional background.
After graduating from college, I sold real estate for about 7 years. Then I was hired for my dream job as a corporate sales trainer with an international franchise. I loved my job, but was traveling 3-5 days per week and had a 1-year-old son who I hated to be away from. Therefore, I decided to take a sales management position closer to home. After the birth of my daughter, I wanted more flexibility with my schedule, so I started a management consulting company. It was very successful, and I still enjoy working with a select group of clients to this day. My areas of expertise are sales, leadership, public speaking, small business management and experiential education.
What led you to academics, and in particular, SNHU?
In 1999, I earned my master's degree and kept receiving mail from a local college asking if I wanted to earn a bachelor's degree. Since I already had this, I called and asked to be taken off the mailing list. When the person on the other end of the call learned that I had a master's degree, he asked me if I had ever thought of teaching. This simple question started my academic career. I started teaching public speaking, and then a neighbor shared my resume with Dr. Marty Bradley. This enabled me to be hired as an adjunct instructor at SNHU to teach organizational behavior in the 3-Year Honors program for the School of Business. A few years later, I was offered a full-time faculty position at SNHU. The rest is history.
What drew you to this field of study? What keeps you excited about it?
I frequently say: Everything is a business! If I had it my way, EVERY student would be required to take a basic business class. Regardless of a person's career path, he or she always needs to understand how a business works. Even a nonprofit will fail to exist if those who manage it cannot bring in revenue and make a profit. One of my favorite memories was when an amazing communications student agreed to be the community liaison for the Munchiez food truck, which is operated by the SBM class on campus. She came in with little understanding of business and left with a true appreciation of how it all works. This is what keeps me excited about business – I love when students make practical connections to what they are learning and their perspective shifts!
What do you find rewarding in your position as full-time faculty?
The students! I have the privilege to work with and learn from an incredible group of young adults. Whether in a classroom setting, a sorority meeting, serving on an alternative break or just talking in one of the hallways on campus, I get reenergized by their desire to learn, laugh and question the status quo.
Can you think of a particularly impactful or eye-opening moment as a faculty member?
Several years ago, a first semester senior came to talk with me. He was an average student, seemed to have a good head on his shoulders, and was questioning if he could make it to graduation in May. When I asked why he told me that he was the first in his family and neighborhood to go to college and his friends were asking him why he thought he was so much better than them. He was genuinely thinking of not graduating because he didn't want to lose his base of support. There was a tremendous amount of pressure on him because he wanted something different for himself. My heart broke as I listened to his story. Change is hard, and going alone makes it even harder. After a long conversation, he decided to stay in school and graduate. Watching him cross the stage at graduation is one of my fondest moments – I still get goose-bumps thinking about it!
What advice do you have for students interested in pursuing their business degree? How can people stand out in this field?
Take charge of your learning while in college. Ask questions, take the initiative and fail sometimes. It's through these "failures" that you'll learn the most AND have some great experiences to share during an interview. The interviewer wants to know how you've managed to overcome adversity and can you learn from those experiences.
What, if anything, did you not expect from your career path?
Probably shouldn't say this, but I wasn't a great student in college. If anyone had told me I would go on to earn my Ph.D., I probably would have laughed! The fact that I did is still surreal to me.
What do most people not understand about working in business?
Power, politics and influence are alive and well in all companies. Learning how to negotiate through this volatile landscape of a business is critical. Learn the culture of a company, know who the influencers are, assess your risk factors and decide what's worth taking a stance on for you. Also, decisions in companies are not always fair, things will not always go your way, so learn how to pick yourself up and move on.
How have you found ways to effectively connect with students?
I truly believe that everyone is a good person and give all students the benefit of the doubt. I also strive to treat them with respect, care about each one as a person, and work with them as the adults they are. And I truly enjoy what I do – I think the students know and feel this from me.
What do you enjoy doing when you're not working?
Spend time with my family and friends, play cards and various board games, swim, travel and float on the lake during the summer. I'd love to start a sailing school in Wolfeboro, New Hampshire, but this hasn't happened yet!
What is one (or two) books every student in the business program should read?
"The Seven Habits of Highly Effective People" by Stephen Covey
"Think and Grow Rich" by Napoleon Hill
"Oh, The Places You'll Go" by Dr. Seuss
"Leading With Soul" by Lee Bolman and Terrence Deal
Why is education important to society as well as to you personally?
Knowing information does not mean I'm educated. I can learn a trade, learn how to write a book, learn how to run a business and learn how to solve a math problem. All of these learnings provide me with information. An education guides us to learn how to learn, how to be curious, how to question our assumptions, and how to challenge our thought processes. I think education is important to society because it widens our perspectives and helps us to be empathetic people. The more we understand different viewpoints, the more value we bring to an organization, family, friends, and our community. We don't have to agree with all the perspectives, but we do have to try to understand them.
Joe Cote is a staff writer at Southern New Hampshire University. Follow him on Twitter @JoeCo2323.
Explore more content like this article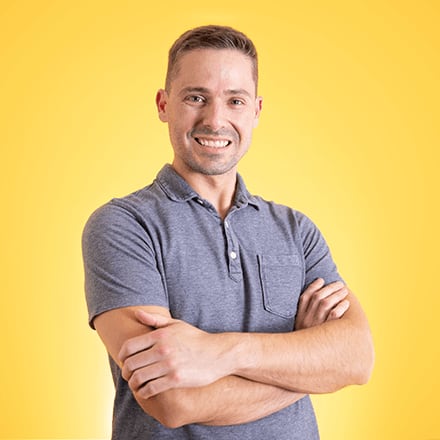 July 19, 2021
Blake Venable always knew he wanted to get his bachelor's degree, not only to achieve a personal goal, but to build on his already successful career. Working toward his degree in accounting, Venable is becoming more confident in himself and doing what he loves.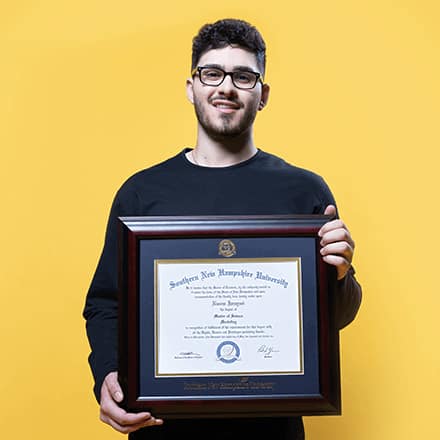 July 19, 2021
When Naeem Jaraysi '20G earned his bachelor's degree, he knew he wasn't done with school. He saw firsthand the importance and longevity of education and was determined to set himself up for a future of possibilities.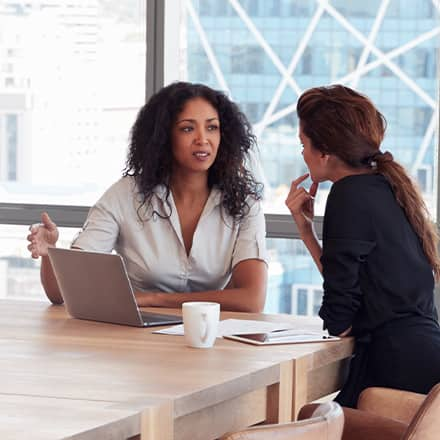 July 16, 2021
Human resources is an integral part of any organization, playing a key role in the strength and vitality of its workforce. While HR roles can vary, the overall goal of the field is the same: to support employee recruitment, retention, engagement and overall productivity.